Introduction
Global Youth Science and Technology Bowl (GYSTB) is an international student science project competition in biology, chemistry, physics and engineering in Hong Kong. It is organized by the Hong Kong Federation of Youth Groups.
The competition is a showcase of global youth scientific achievement and innovation, which aims to promote science and technology, provide a platform for global youth to develop their creativity and scientific mindsets, and facilitate the exchange of scientific ideas, interests and abilities among young scientists all over the world. Science talents all over the world will compete for the grand prizes with their research reports and prototypes.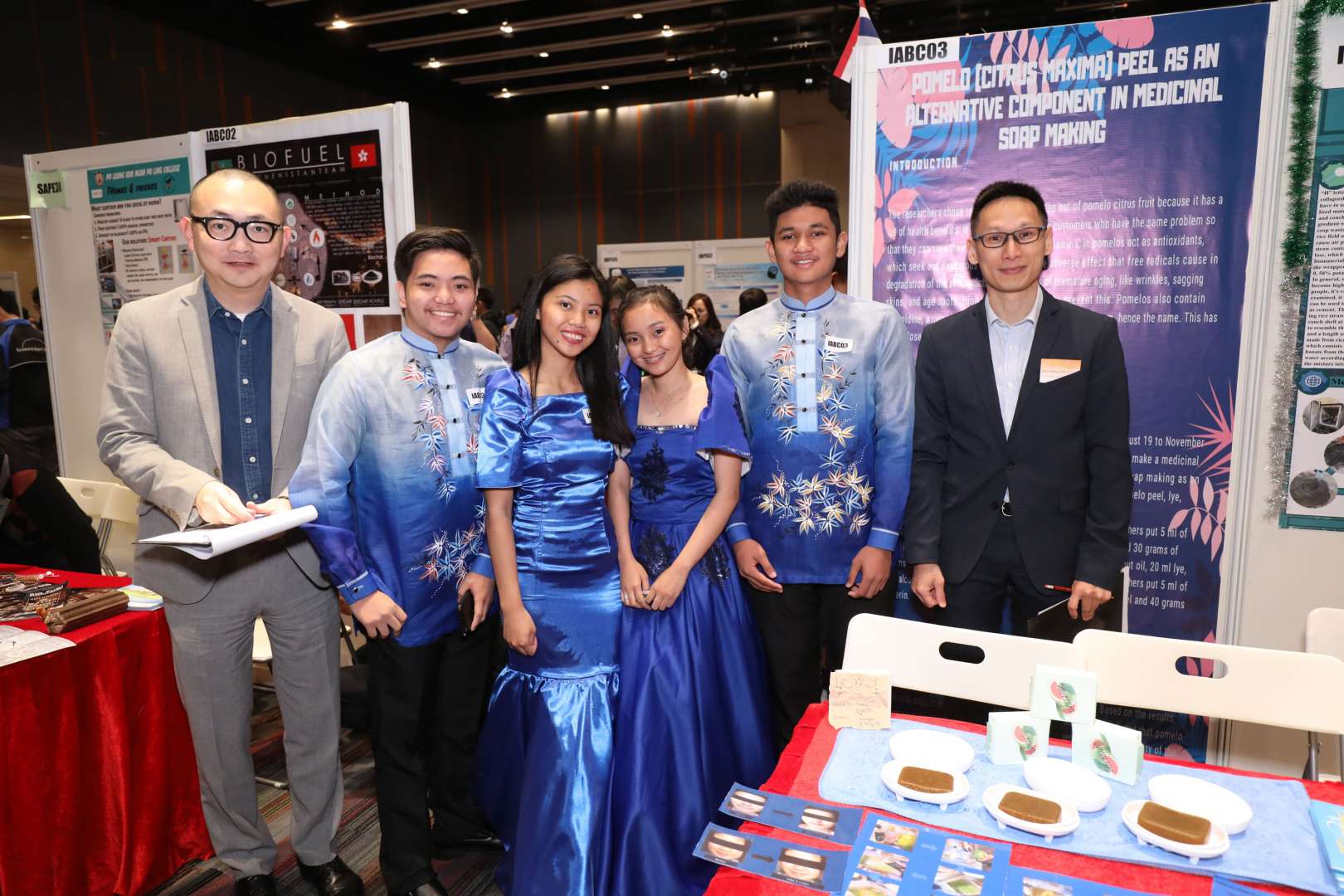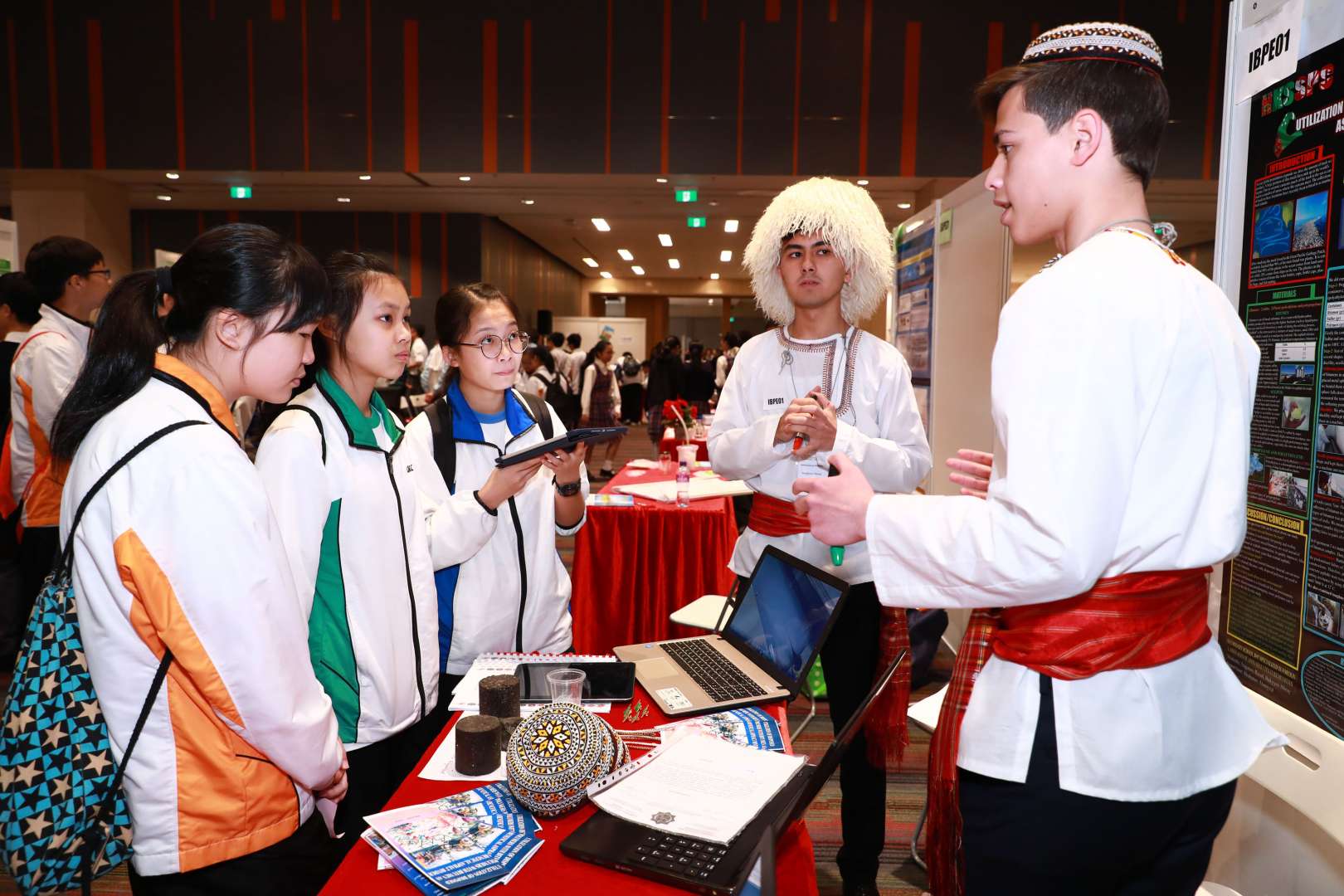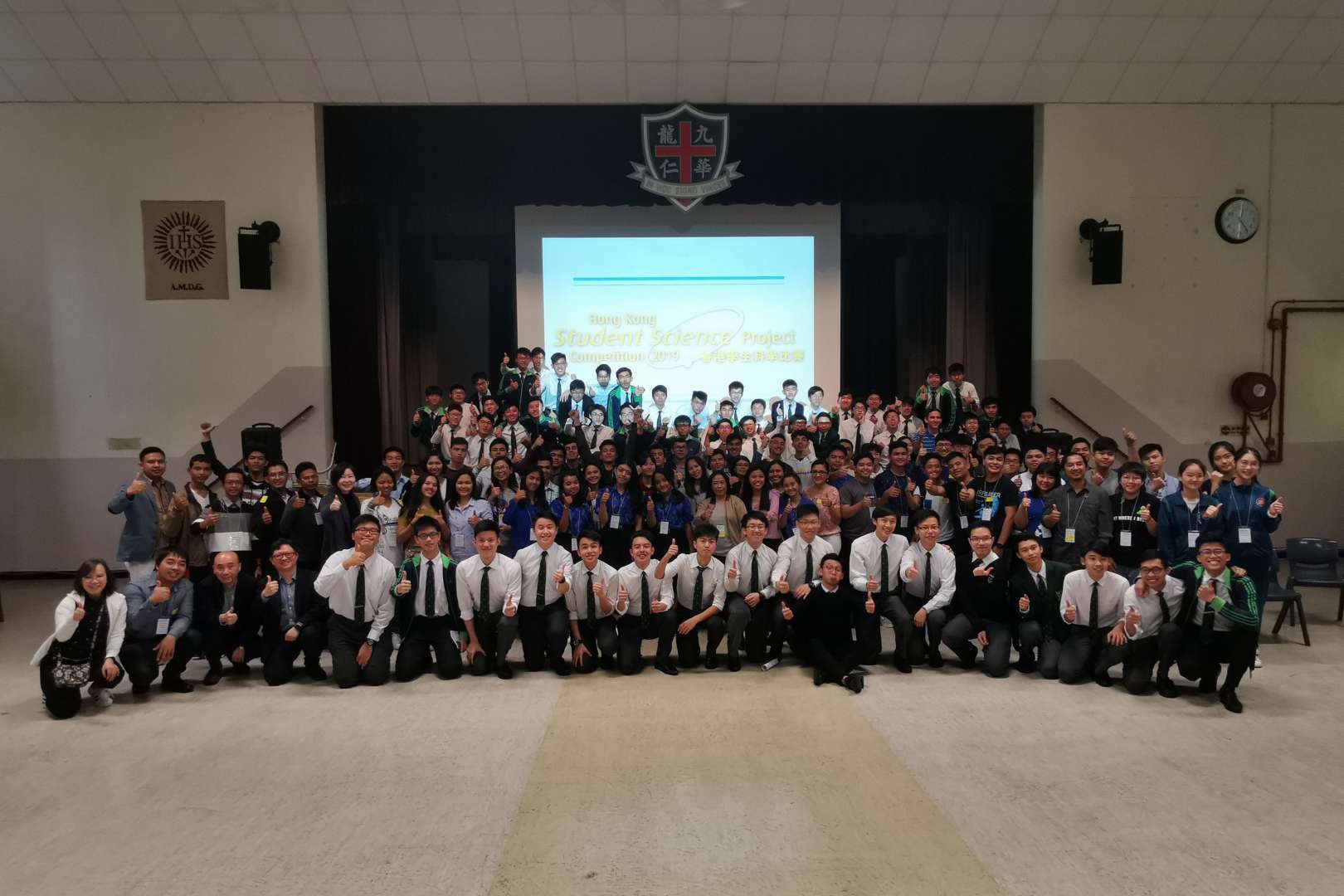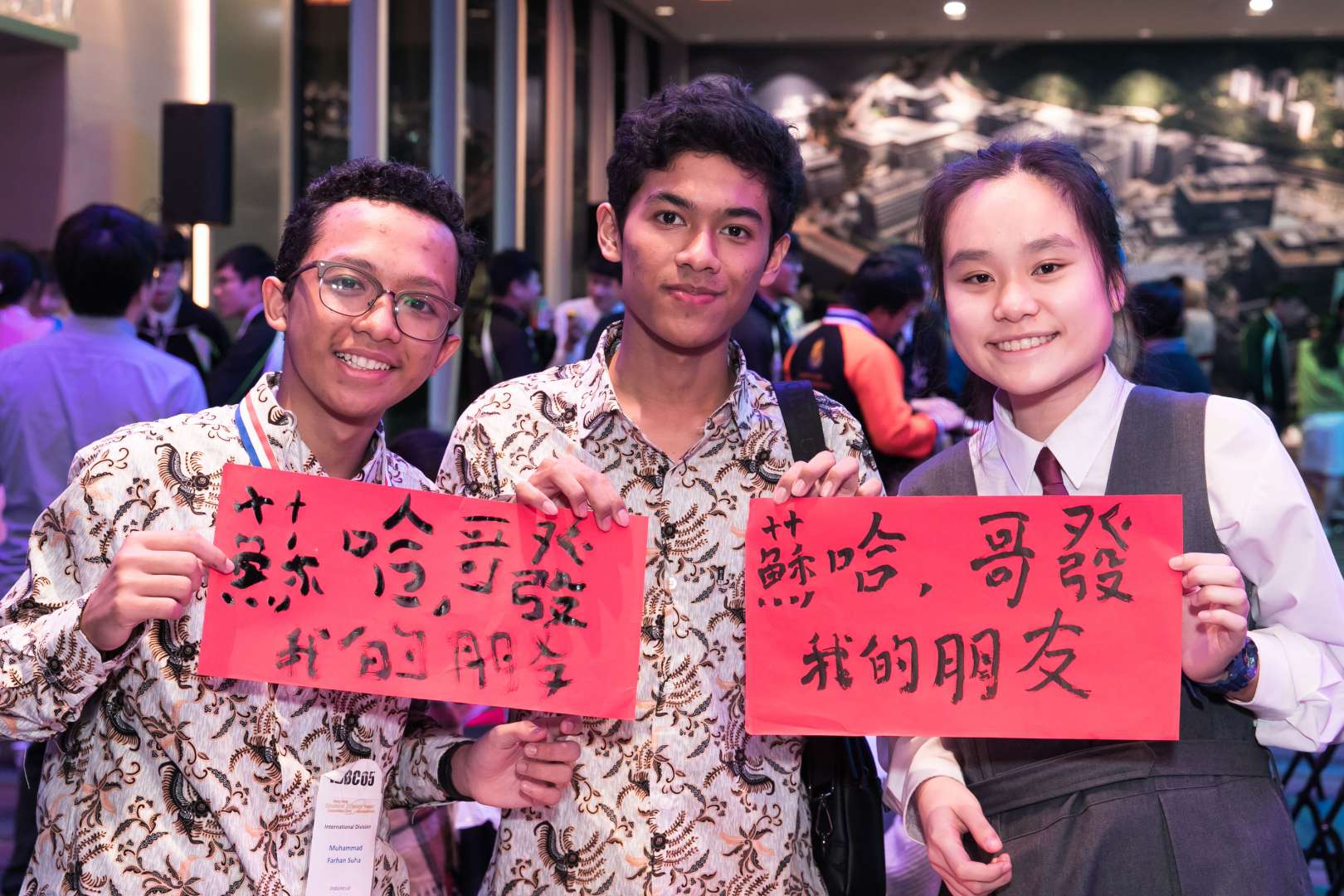 GYSTB 2021
Format: Online Competition
Language: English
Registration Deadline: 9 May 2021 (Sun)
Project Submission Deadline: 9 May 2021 (Sun)
Judging Day: 19 June 2021 (Sat)
Award Ceremony: 20 June 2021 (Sun)
*please note that you need to upload your project in order to complete the registration*
The competition will be live-streamed to our Facebook Group
Vote for the "Visitors' Favourite Awards" Here!
Eligibility
Students equivalent to the study year of Form 1 to Form 6 (US Grade 7-12; UK Year 8-13), and;
Aged 19 or below (born on or after 19 June 2002), and;
Each team should consist of 1 to 5 members, and;
One supervisor is required for each project
Project
Submitted project should be in either one of the types and categories below:
Type:
Invention (A):
A new and original invention created by the participants with scientific knowledge and imagination. Participants are required to demonstrate to the judges how the invention works and its applicability.

Investigation (B):
A research on scientific phenomena or the application of scientific theories. The project has to be submitted in the form of a report supported by experimental data and results.
Project Category:
Biology and Chemistry (BC)
chemistry, chemical engineering, ecology, life science, biotechnology, food science, health science and medicine.

Physics an Engineering (PE)
astronomy, meteorology, material science, earth science, environmental science, electronics, mechanics, communication, information technology, computer science and energy.
Project Requirement
All materials should be written in English and include team no., project title, participant's name, school name and country/region. The projects should be submitted with Times New Roman font or similar font, 10-12 point font size, and at least single spaced.

A one-page abstract (Template)
A report which describes the investigation and include relevant drawings, photos, tables, charts to support findings, with maximum 3,000 words and maximum 30 total pages (Suggested Format).
A 5-min presentation video (please upload the video to YouTube and submit the link in the Upload System)
A team photo with the project (.jpg or .png)

The science project materials submitted must be original work by the teams which should not infringe on the copyright of any third parties. If a participant has sought advice/assistance from any person, including his/her guiding teacher and assigned advisor, all sources of information must be explicitly acknowledged in the registration form and report. The organizer accepts no legal responsibility whatsoever in respect of any copyright issues.

Teams are encouraged to send a 5-min cultural performance video to gystb@hkfyg.org.hk. This video will be played during the Award Ceremony on 20 June 2021.
Registration
Method

Direct Qualification: Teams can be nominated by affiliated Regional, State or National Science Fairs;
Individual Application: For teams without nomination from science fairs, they can submit their projects and be considered by our Selection Committee. Certificates should be provided if teams were awarded in regional, state or national science fairs.

Registration Notes

Choose "Yes" for the question "Is your project nominated by other fairs?" and enter the PassCode for verification if you are nominated by fairs;
Choose "No" for the question "Is your project nominated by other fairs?" if you are individual applicants;
You will be directed to the completion page after submission of enrollment form, your team number will be shown on the page, please print screen or save this page;
The login account and password for Project Upload are the Student Leader's email and Supervisor's email respectively.

Registration Fee

USD 100 per team
Deadline of payment: 31 May 2021
Judging Procedure
The Judging will be conducted online via Zoom Cloud Meetings. Participants should download the Application before the judging.
All participants should schedule a technical check session with the Secretariat before the Judging Day.
Participating teams are required to attend the Judging at scheduled time and login to the Zoom Meeting with correct display name. Camera and microphone should be turned on, and the quality of video and sound should be good enough for a presentation.
A MC and timer will be in the same meeting room to host the judging and keep the time.
Each team will have maximum 5 minutes for project presentation and 4 minutes for Q&A session.
A professional judging panel formed by academics and industry representatives, will challenge the team's scientific knowledge, collaboration and presentation skills.
The Judging will be live streamed to allow public engagement and mutual learning among teams.
Judging Criteria
Invention
Investigation
A.
Originality (15%)
Originality (10%)
B.
Design of Invention (35%)
Definition of scientific phenomenon / relevance to the community (35%)
C.
Realization of Design (30%)
Methodology (35%)
D.
Presentation Skills (15%)
E.
Abstract (5%)
List of Judges
BC Panel
The Chinese University of Hong Kong
Prof. Edwin H.Y. CHAN
Prof. CHIU Siu Wai
Dr. HAU Chun Kit
City University of Hong Kong
Prof. CHEUNG Siu Gin
Prof. LAM Hon Wah
The Hong Kong Polytechnic University
Dr. LEE Kin-wah, Terence
The University of Hong Kong
Dr. CHEUNG, Martin Chi Hang
Dr. Jack WONG Chun Ming
PE Panel
The Chinese University of Hong Kong
Prof. HO Ho Pui
City University of Hong Kong
Prof. Sai Tak CHU
Dr. Denvid LAU
Hong Kong University of Science and Technology
Dr. Frederick Tsz-ho FONG
Prof. WOO Kam Tim
The Hong Kong Polytechnic University
Prof. TSUI Chi Pong, Gary
The University of Hong Kong
Dr. PUN Chun Shing
Prof. Anderson Ho Cheung SHUM
Awards
Grand Prizes (Gold Award, Silver Award, Bronze Award)
First Prizes
Second Prizes
Third Prizes
Honorable Mentions
Visitors' Favorite Awards
About GYSTB 2020
The Finals of the Global Youth Science and Technology Bowl 2020 (GYSTB 2020) was successfully held online on August 1 2020 (Sat).
The competition attracted a total of 122 teams from 22 countries and regions. With 92 shortlisted secondary school teams from around the world, this was an exciting event, with presentations of innovative science and technology solutions to tackle every day challenges.
A "Study on the Anti-reflux ability of Chinese Yam using Novel Gastro-oesophageal Model " by Hong Kong's Heep Yunn School took the Gold Prize in the Biology and Chemistry category. The team discovered that Chinese yam could replace existing medicine for anti-acid-reflux using an innovative oesophageal experimental model.
In the Physical and Engineering category, Ruth Madden from Ireland won the Gold Prize for her "Microplastic Filter - A Small Solution to a Global Problem ". Ruth and her team designed and built a standalone filtration unit to intercept microplastic particles emanating from a domestic washing machine prior to their entry into the public wastewater system and the wider environment.